Do you see a trend here in my posts? Getting close to celebrating Independence Day here in the States.... my creations have taken on a patriotic flare!
Today I get to share some projects that I made with the brand new released today kit Yankee Doodle by WM Squared Designs and Band Geek Designs. You can scroll further down in this post to see all the goodies in the kit!
First up is a layout that I made. Each year our town holds a day-long family-centered celebration called "First Fourth". Being a small town that was integral during the Revolutionary War, you really feel connected to our countries history around the 4th of July. These are some of the photos from the fireworks at the end of the day a few years ago. The template for this layout was created by my friend Pam Callaghan. You can grab this awesome template
free
at
Ideas For Scrapbookers
.
The second project that I made was a fan to help keep us cool during all those fun activities! I created the design in Photoshop using papers from the kit. Printed it out, then accordion pleated it. I tied the center with bakers twine and opened it, adhered the one end to create the fan, attached the other end to a large craft stick.
My son was a good sport and "modeled" using the fan so I could get a photo of it to share with you! He is one
cool
patriot!!
Now let's get a look at all the stuff in that kit...... It's packed with fun stuff !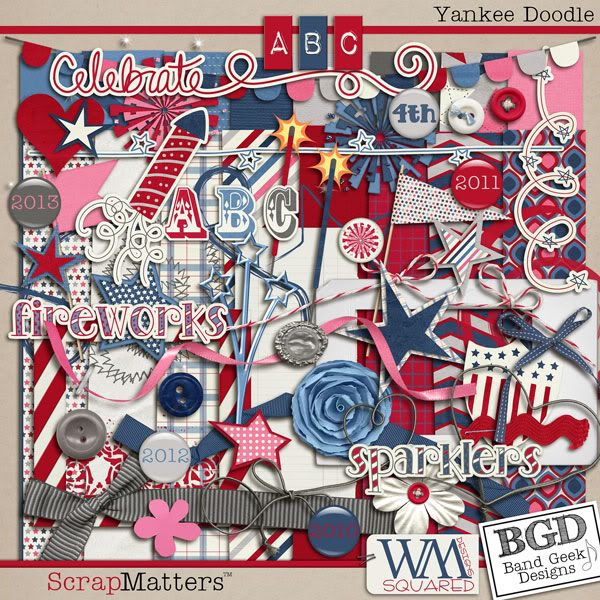 But that's not all......
There is a coordinating Word Art... and...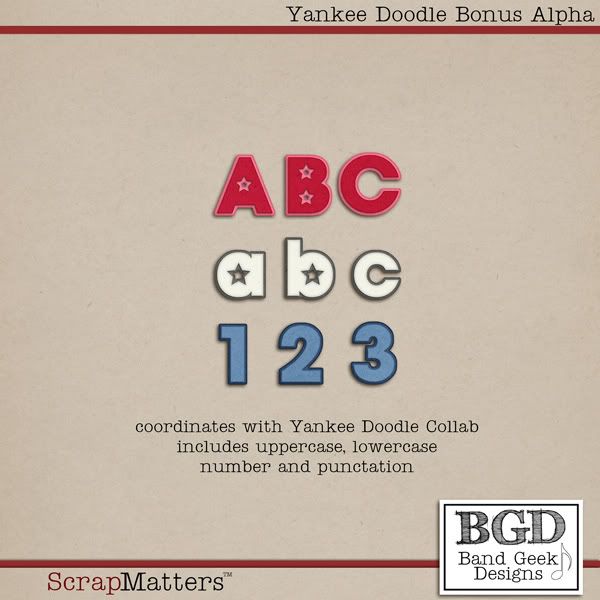 A bonus alpha too!
Enjoy and keep cool!